What's included?
Everything you need to know about Pinterest
First things first we have to tackle the basics. Should you convert your account to a business account or should you start a new one? What are group boards and how you you join them? How to SEO optimise your profile. How do you even claim your website? Well first we are going to cover it all.
Next up, Tailwind
Mastering Tailwind changed the course of my business and I am going to teach you how it can change yours as well. Learn how to join tribes, create board lists and put your queue on autopilot.
Mastering the art of pinning
Pin design. scheduling, pinning to group boards and more! In this module you are going to learn how to design pins that are bound to go viral every time you pin. You will also learn the best pinning practices. How many times to pin, what you should be pinning and how many pins you should have for every blog post.
Driving and Converting Traffic
Now comes the fun part. We are going to take this traffic and drive it over to your website and blog. You'll skyrocket your email list with loyal fans.
Understand Analytics and using them to niche and tailor your content
You have to understand analytics. When they make sense to you, you'll be able to create the exact content your audience wants. This is how you keep them coming back for more.
But wait! What are the bonuses?
I've included over $1000 worth of bonuses in this course alone!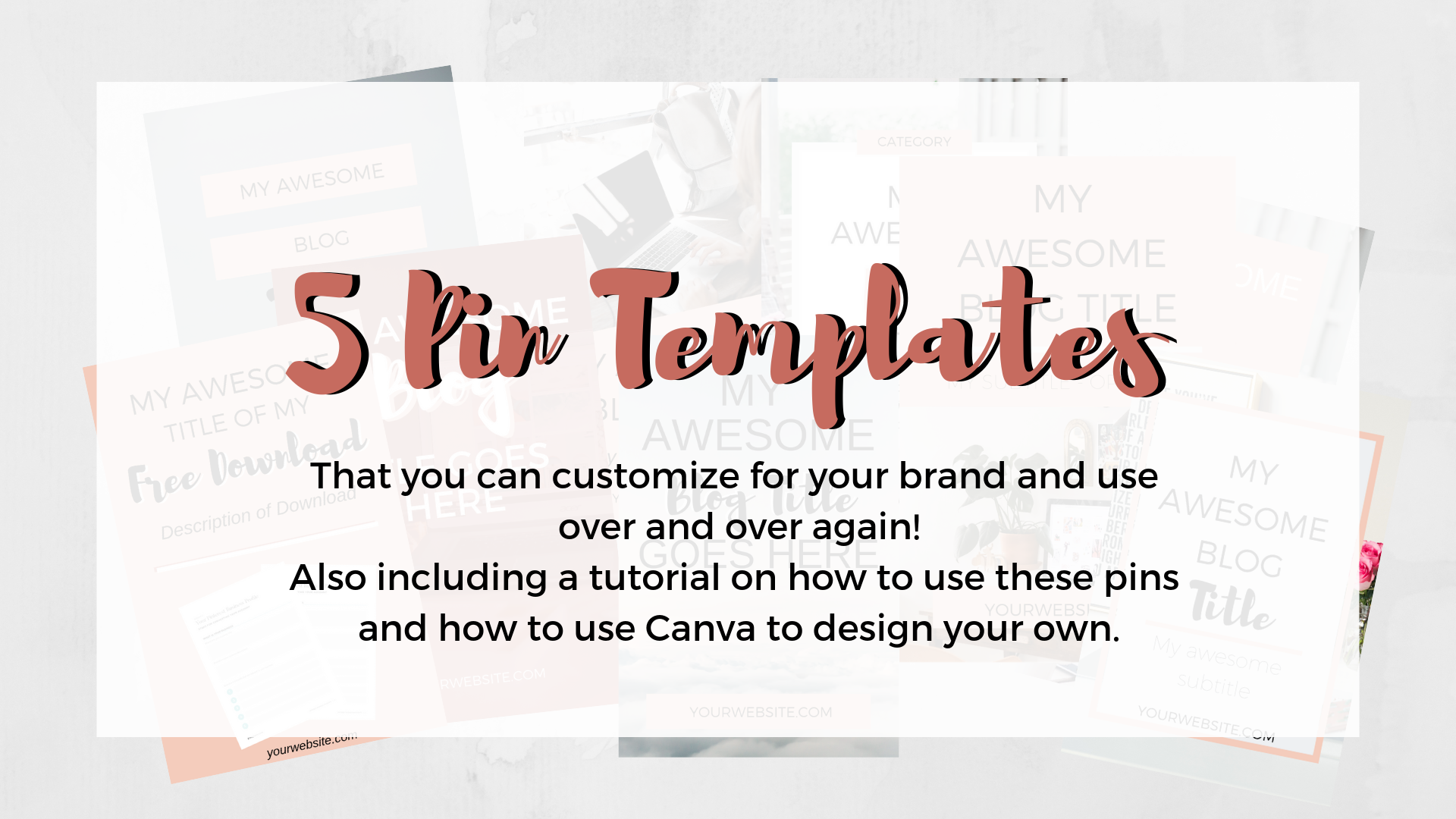 When you buy this course you also get 5 Pin Templates. Customize these with your branding and use them again and again. These pins are original and beautiful. Allowing you to have eye catching pins that will go viral and always work for you! (These are 5 new pin templates so if you purchased my other templates you now get 15!)($27)
You get specific email templates that I use to land high profile Pinterest clients. You will also get a video showing you how to use these templates for your own success. I've worked with bloggers with over 500,000 followers and email subscribers all from a cold email. Learn how you can too! ($97)
You get my group boards spreadsheet that includes over 300 group boards that you can join TODAY. ($97)
Access to my Private Facebook Group, Tribe and Group Board. Here we will work to help promote each other and see real growth in your brand and business.($247)
Also included are 3 bonus modules!
1. Affiliate Marketing for Pinterest. This is where I teach you how to make money directly on the Pinterest Platform. And I give you a spreadsheet full of the most profitable affiliate programs for every niche.($197)
2. What to do when your traffic drops. I know how scary it is when you wake up and all the sudden you went from 1 million page views to 500,000. It's terrifying but it's not the end of the world. Here's how you can gain that traffic back, quickly.($197)
3. How to land your dream clients on Pinterest. Are you a freelancer? Do you want to work as a Pinterest Strategist and Marketer? This bonus teaches you how to use the Pinterest platform to land your dream clients.($197)
So what are you waiting for? Get started today!